Effective today, Wednesday, March 2, 2022, per current CDC Guidelines, we ask all patrons, visitors, and staff to observe the following while in the library:
Low Community Level: Mask optional
Medium Community Level: Mask recommended
High Community Level: Mask required
(Community levels will be monitored and updated weekly from https://www.cdc.gov/)
"People may choose to mask at any time. People with symptoms, a positive test, or exposure to someone with COVID-19 should wear a mask."
Please be mindful of the comfort level of others when in close quarters.
Please continue to wash/disinfect hands, distance as needed, and monitor your health.
Thank you!!
For this week's take home craft, we put together some supplies to make your own star mobile. We used a coat hanger, but recommend adding supplies from home, to see what fantastic creation YOU can make! Also included are star themed word puzzles and coloring sheets.
This project could pair well with the books:
Guinea Pigs Go Stargazing by Kate Sheehy
Ten Wishing Stars: A Countdown to Bedtime Book by Treesha Runnells
One Million Things: Space by Carole Stott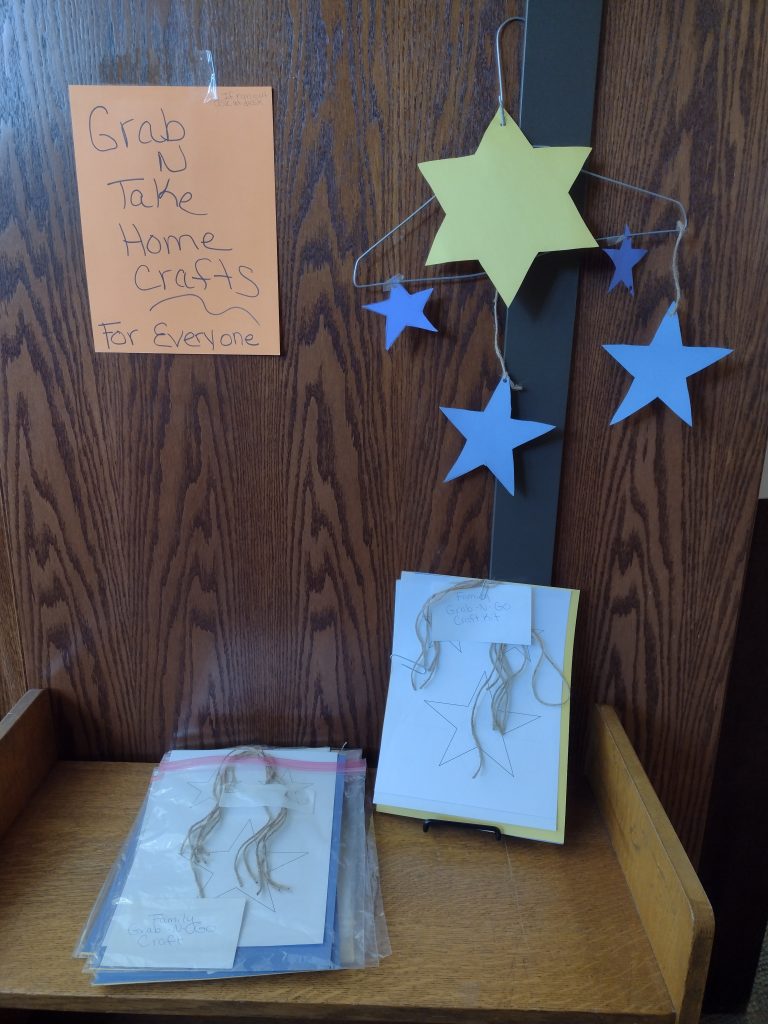 Leaving Our Fingerprints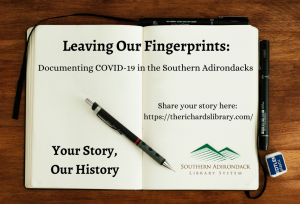 Tech-Talk