Financial -Administrative Manager
The Southern Adirondack Library System is seeking a self-motivated, Administrative Assistant/Financial Manager responsible for a variety of tasks, including but not limited to: Financial, Products and Services, Human Resource Management, Operations, and Administrative Support.
The successful candidate should be able to work independently, with attention to detail. Is responsible for accounts receivable, payable, payroll, and all financial records. Coordinates with the Treasurer for financial activities related to bank reconciliation, transfer, and deposit of funds and investments. Prepares reports for the Treasurer, Board, and Director. Is responsible for human resource/personnel matters, including but not limited to employee benefits and policies.
Requirements:
AAS in accounting, finance, or business with at least 2 years experience or
High School Diploma with 6 years experience
Experience working in government or non-profit preferred
Proficiency using Excel, Word, Quickbooks, and Accounting software
Good communication (verbal and written), customer service, interpersonal, problem solving, organizational, time management, and analytical skills
Valid driver's license.
About us:
The Southern Adirondack Library System (SALS), located in Saratoga Springs, NY, helps its 34 member libraries meet their community needs.
SALS is a not-for-profit 501(c)1 governed by a Board of Trustees. SALS operations are guided by a Plan of Service developed by a committee of SALS trustees, member library trustees, and staff representing all sizes of member libraries with attention to geographic location.
Compensation and benefits:
The Southern Adirondack Library System offers a competitive compensation and benefits package, including:
Health/Medical Insurance
Optical Plan
Flexible Spending Accounts
NY State Retirement
NYS Deferred Compensation Plan a 457(b)
Vacation/Sick/Personal Leave Benefits
Salary range $45,000 – $55,000
How to Apply
Applications will be accepted until October 29, 2021. Interested applicants may submit their resume and cover letter to:
Sara Dallas, Director
SALS is an Equal Opportunity Employer. The successful candidate will need to follow health guidelines established by NYS and the CDC.
Smart Cities and Communities Project Outreach Meeting
We are currently seeking more participants for the project and were wondering if you could circulate the details in this email to interested parties . Included in this email is the expression of interest form as well as the link to the form below.
Below is the information to share with other interested parties. The first link discusses the project at length- https://www.ctg.albany.edu/projects/emergency-preparedness/. The second link is the an expression of interest form for anyone who interested in participating can fill out- https://www.surveymonkey.com/r/733WQKH .
In honor of World Sight Day, and October being World Blind Awareness Month, A Closer Look is offering free streaming of Going Blind: Coming Out of the Dark About Vision Loss through October 31st. Going Blind tells the stories of everyday people and the adaptations they make to live in today's world with vision loss. Director Joseph Lovett tells this story with a very personal appeal as he reveals his diagnosis of glaucoma, a disease that robs 4.5 million people worldwide of their vision. Please click the link below to access the FREE streaming movie through October 31st.
This video will be available for viewing until 10/26/21
Gayatri specializes in vegetarian dishes, but has recommendations for any that would like to add meat.

Upcoming Workshops with Gayatri:
10/23 @ 2:30p Desserts in Disguise
11/04 @ 5:00p Holiday Charcuterie Boards *Updated Date & Time*
12/01 @ 4:00p Soups and Slippers

If you have any questions please reach out to the Circulation Desk at 518-623-3011 or Shelby at sburkhardt@sals.edu. Enjoy! 💚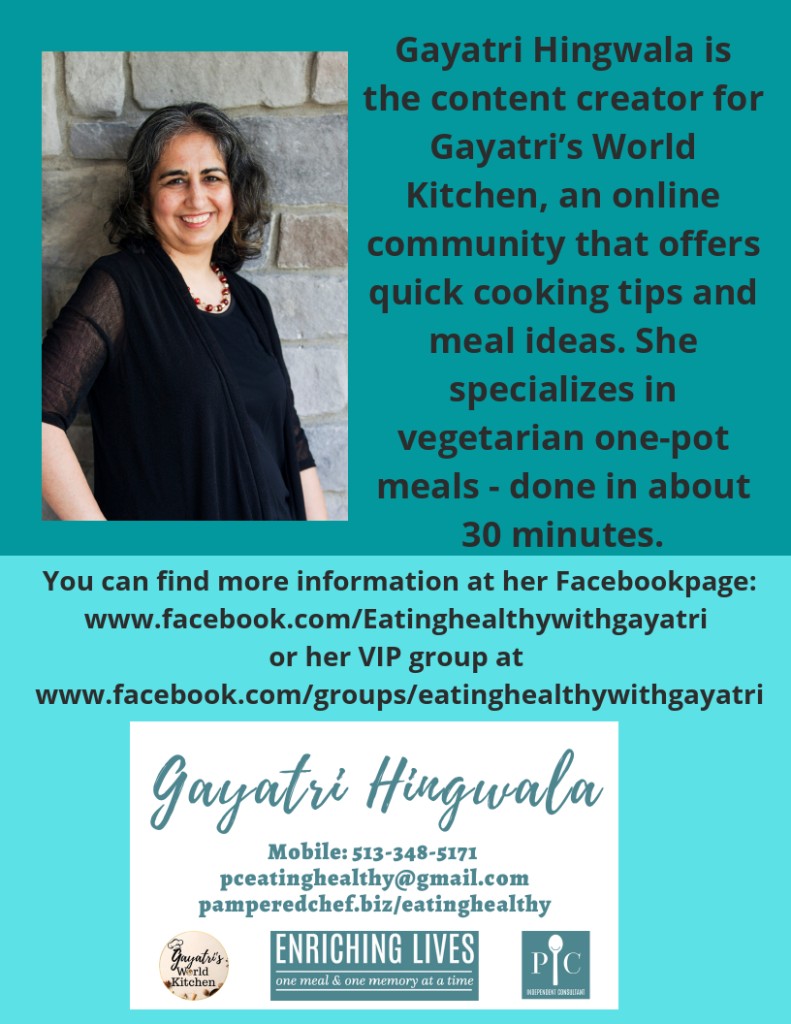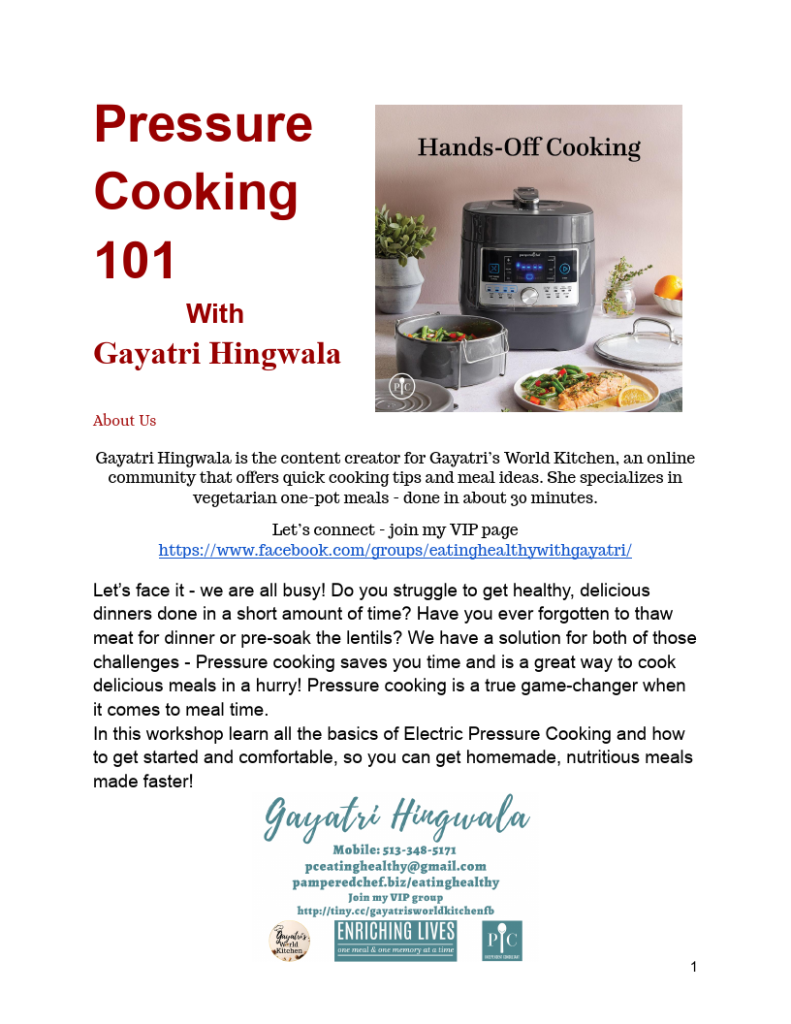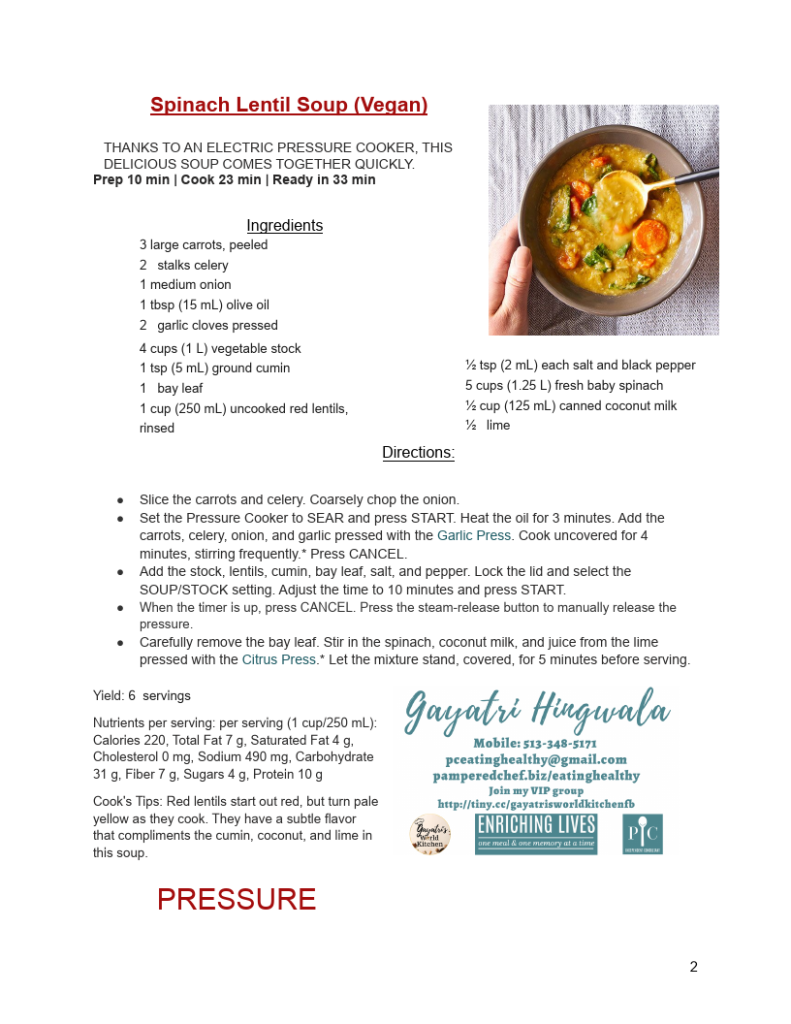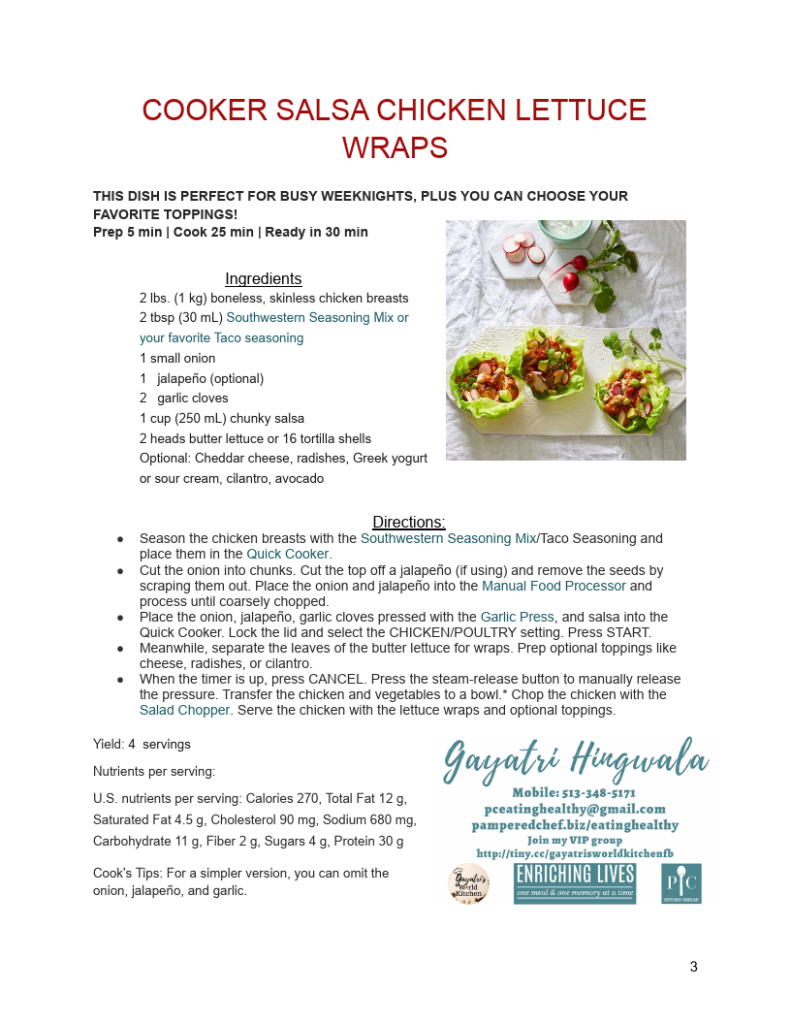 As of today, 3 August 2021, Warren County is now among 23 New York counties where COVID spread is considered "substantial" per U.S. CDC estimates. Warren County Health Services continues to recommend the wearing of masks or face coverings in crowded public places where you do not know the vaccination status of all who are around you. With this in mind, we are asking all patrons and visitors to where face masks while in the Library. This will take effect on Wednesday, 4 August 2021. If we all pull together, we can get past this current spike of the Delta Variant of the COVID-19 Virus. Let's all protect each other and THANK YOU!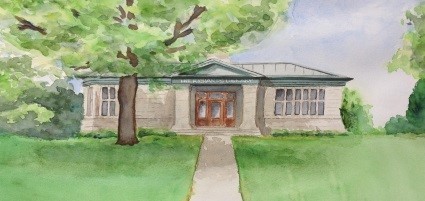 Good Afternoon Patrons and Friends!, The library has purchased a license for a NEW database that we know will improve our patrons' computer savvy. It is called Tech-Talk and you can get to it by coming here to our web page and on the sidebar, located to the right is an automatic link to Tech-Talk (it looks like the picture above). Tech-Talk is a web page database that has tutorials on just about all things related to computers and how to use the various programs such as Word, Excel, Power Point, etc. The videos are easy to understand and follow along. It provides tools for you to do things, like clean up the backgrounds of pictures or even make your own newsletter. The information provided is free for us to use, but please be aware, that some of the products provided may have a minimum cost to use, BUT, there are still plenty of FREE tools for you to use. Tech-Talk is for all ages (if you know the basics of computers, like turning one on!). Also, there are tutorials to show you how to use Tech-Talk…how simple is that??? On the Tech-Talk page you can sign up for a FREE newsletter that will be delivered to your e-mail address weekly with new information for you to try! The best way to learn is come here to our web page, click on the Tech-Talk picture and explore. Also, Tech-Talk can be accessed from any computer by going to: www.Tech-Talk.com and click on the Member Login and enter: richards for the user name and password. Go explore and learn new ways for you to make your computer knowledge grow every week!