**Paper circles, pipe cleaners, and printed instructions available at The Richards Library**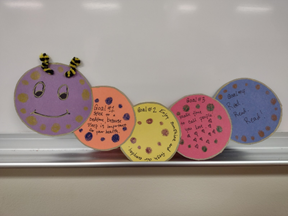 Supplies needed:
5 construction paper circles
2 pieces of pipe cleaner
Glue, tape, etc.
Scissors
Markers, crayons, etc. 
Step 1: Gather your supplies 
Step 2: Glue (or tape, etc.) your circles together to make the worm body
Step 3: Twist the pieces of pipe cleaner together, cut in half, and then attach to your worm
Step 4: Decorate your worm
Step 5: Think of and then write down 4 goals for fall on your worm
What is a goal? For me, a goal is an idea, skill, habit, and more, that I am working to reach. What does goal mean to you?
Shelby's goals for this fall:
Stick to a bedtime, because sleep is important for your health.
Enjoy sunshine and fresh air every day.
Make time to call people you love.
Read. Read. Read!
Good Afternoon Patrons and Friends!,
Just an early reminder that The Richards Library will be closed Oct. 1-3 for the World's Largest Garage Sale weekend. We thank you for your patience and understanding! Have a great time at the Sale and grab some great deals…and food!!
On September 6th, The Richards Library completed its Summer Reading Program for children who completed Grades K-5. As of right now, we had 16 children sign-up and 10 completed the program! We will announce all those who completed the program and the winners of each Grade level in 2 weeks (We're still counting up all the books read!). Please watch this Web page and our Facebook page (http://www.facebook.com/RichardsLibrary) for the announcement! See you in a couple of weeks!!
Good Morning Patrons and Friends!,
Happy 1st day of School!! At this time, we here at the Library would like to remind all of our patrons of our current guidelines which will ensure everyone has an enjoyable and safe experience.
All patrons and visitors, age 2 and older, must wear a mask while in the library. We are hoping this measure will contribute to a decrease in the surge of the Delta variant of the COVID-19 virus. We do ask that children, 4 and younger, be attended by a parent or guardian at all times.
Also, for the time being, we are asking parents/guardians to accompany their children, up to the age of 8, when visiting the Library. Children, age 9 and older, may come into the Library, unaccompanied, to pick up or drop off borrowed books or movies, check out books to read or use the computer (NOTE: In order for a child to use a computer, the parent/guardian, must come in and fill out an Internet Use Policy form, before their child may use a computer).
Again, all must wear a mask and practice social distancing, as much as possible, when in the Library. If you have any questions, please do not hesitate to call us at, 518-623-3011. Thank you and enjoy a SAFE new school year!!
Printed copies available at the Circulation Desk!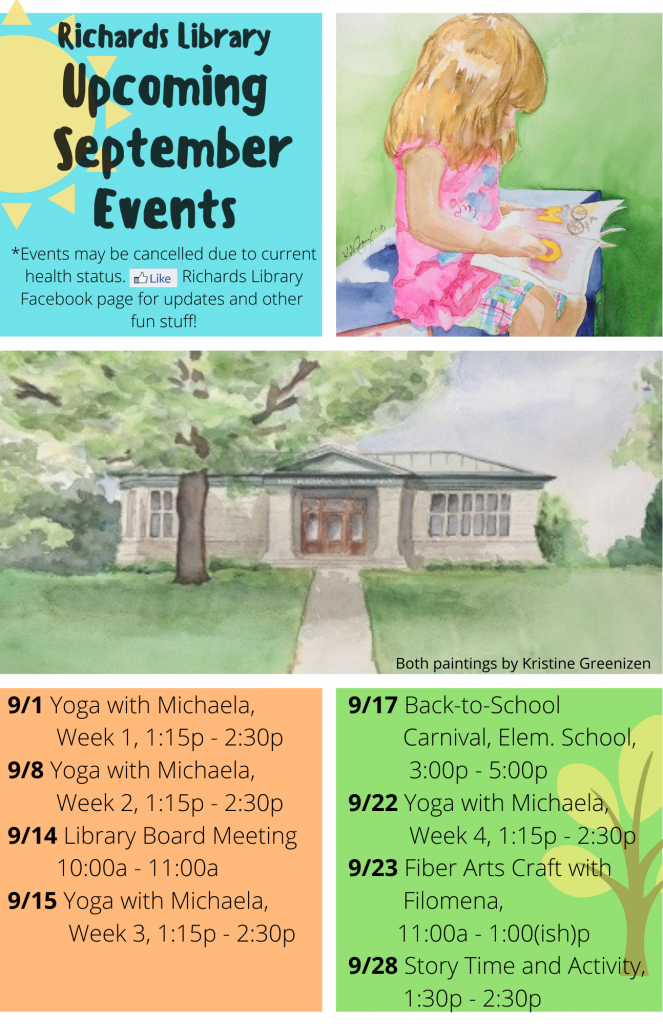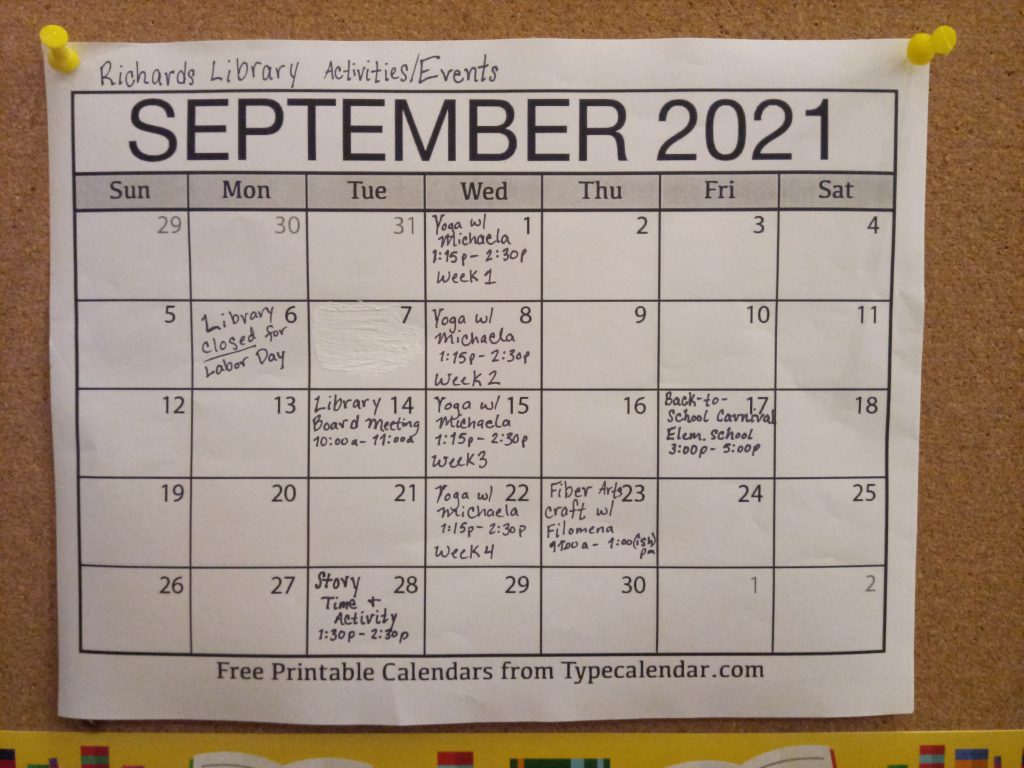 As of today, 3 August 2021, Warren County is now among 23 New York counties where COVID spread is considered "substantial" per U.S. CDC estimates. Warren County Health Services continues to recommend the wearing of masks or face coverings in crowded public places where you do not know the vaccination status of all who are around you. With this in mind, we are asking all patrons and visitors to where face masks while in the Library. This will take effect on Wednesday, 4 August 2021. If we all pull together, we can get past this current spike of the Delta Variant of the COVID-19 Virus. Let's all protect each other and THANK YOU!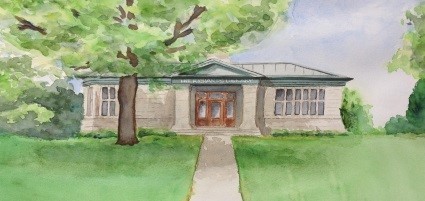 Good Afternoon Patrons and Friends!, The library has purchased a license for a NEW database that we know will improve our patrons' computer savvy. It is called Tech-Talk and you can get to it by coming here to our web page and on the sidebar, located to the right is an automatic link to Tech-Talk (it looks like the picture above). Tech-Talk is a web page database that has tutorials on just about all things related to computers and how to use the various programs such as Word, Excel, Power Point, etc. The videos are easy to understand and follow along. It provides tools for you to do things, like clean up the backgrounds of pictures or even make your own newsletter. The information provided is free for us to use, but please be aware, that some of the products provided may have a minimum cost to use, BUT, there are still plenty of FREE tools for you to use. Tech-Talk is for all ages (if you know the basics of computers, like turning one on!). Also, there are tutorials to show you how to use Tech-Talk…how simple is that??? On the Tech-Talk page you can sign up for a FREE newsletter that will be delivered to your e-mail address weekly with new information for you to try! The best way to learn is come here to our web page, click on the Tech-Talk picture and explore. Also, Tech-Talk can be accessed from any computer by going to: www.Tech-Talk.com and click on the Member Login and enter: richards for the user name and password. Go explore and learn new ways for you to make your computer knowledge grow every week!