Good Afternoon Patrons and Friends!, The library has purchased a license for a NEW database that we know will improve our patrons' computer savvy. It is called Tech-Talk and you can get to it by coming here to our web page and on the sidebar, located to the right is an automatic link to Tech-Talk (it looks like the picture above). Tech-Talk is a web page database that has tutorials on just about all things related to computers and how to use the various programs such as Word, Excel, Power Point, etc. The videos are easy to understand and follow along. It provides tools for you to do things, like clean up the backgrounds of pictures or even make your own newsletter. The information provided is free for us to use, but please be aware, that some of the products provided may have a minimum cost to use, BUT, there are still plenty of FREE tools for you to use. Tech-Talk is for all ages (if you know the basics of computers, like turning one on!). Also, there are tutorials to show you how to use Tech-Talk…how simple is that??? On the Tech-Talk page you can sign up for a FREE newsletter that will be delivered to your e-mail address weekly with new information for you to try! The best way to learn is come here to our web page, click on the Tech-Talk picture and explore. Also, Tech-Talk can be accessed from any computer by going to: www.Tech-Talk.com and click on the Member Login and enter: richards for the user name and password. Go explore and learn new ways for you to make your computer knowledge grow every week!
Good Afternoon Patrons and Friends, To say the last few months have been a little bit crazy, wacky, different, would be an understatement. During this time, we have seen changes that affect our daily routine or what we like to call the old normal. Here at the Richards Library, like many other places, we have had to change a lot of things. Unfortunately, our Summer Reading Program is one of them. For this year, we are canceling the program and we are hoping to institute it again next year during the Summer of '21. The reason we are canceling this year is that we were going to try something different…an on-line summer reading program. Unfortunately, I did NOT get all the info out in time to the parents and children to begin this program. Plus, we were engaged in preparing to reopen the library which entailed new written policies, procedures and purchasing items to make the library and our patrons, safe for them to come back. We apologize for this decision, but for now it is the right thing to do. We WILL be starting the on-line Summer Reading Program again next year and EVERYONE who wants to participate WILL have all the information needed to join. We hope to see you then! Thank you and stay safe and well!!!!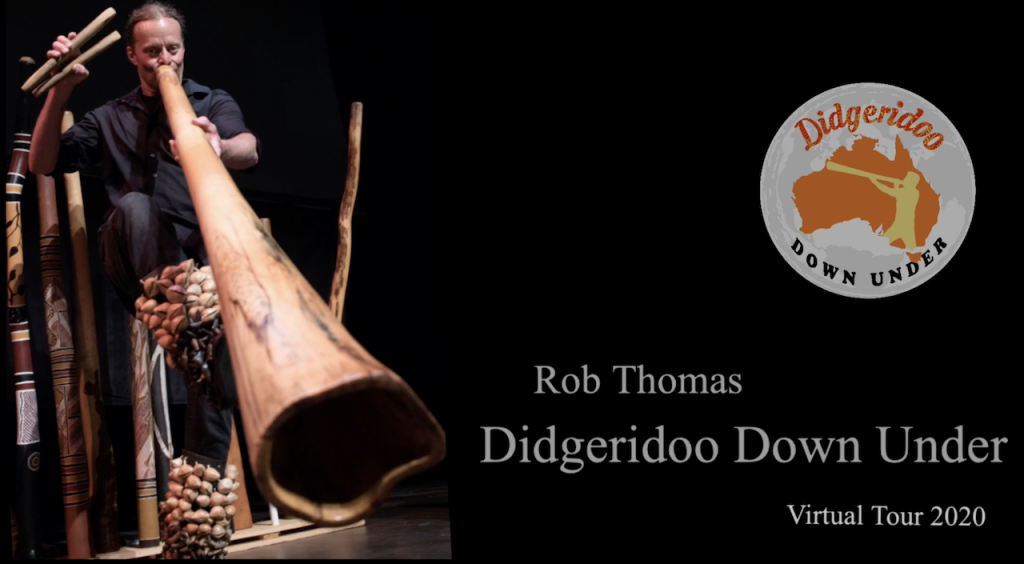 Hello to All! Because of the recent health crisis we can't have you come to the library for some programs this summer, sooooo, I've decided to go out and get some virtual programs for you to enjoy at home. The first of our programs is part of the Didgeridoo Down Under Virtual Tour series and our performer is Rob Thomas. Rob Thomas is a true didgeridoo pioneer in the U.S. He has played and made didges for 20-plus years; has performed throughout the country; has recorded several CDs; and has produced music for numerous films.Like all of our presenters, he performs his own unique version of DDU. Now our performance will begin on Monday, August 17th and run through Sunday, August 23rd. When the time comes, a link will be provided here our web page and on Facebook. For a little taste of what Rob can do, please click the link below to see a bit of his fun and funny performance!
Leaving Our Fingerprints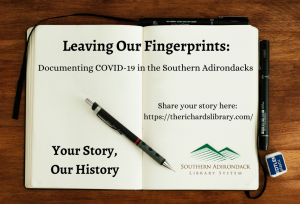 Tech-Talk


[fb_event_widget page_url="https://www.facebook.com/RichardsLibrary/" small_header="true"]