Good Evening Patrons and Friends,
Since we're winding down for the week, we thought it would be a good idea to put up our Holiday Schedule…we know you've been waiting for it! So here goes:
Thursday, Dec. 24th and Friday, Dec. 25th the Library will be CLOSED****Thursday, Dec. 31st the Library will be open from 10 AM-1 PM ONLY and CLOSED on Fri. Jan. 1st. We will re-open on Mon., Jan. 4th at 10 AM with our regular hours.
Please share this on all your social media platforms especially with friends who live in Thurman.
Thank you and a VERY EARLY Happy Holidays!!!
The Richards Library will be holding its December Board Meeting virtually on Tuesday, December 1st @ 10:00 AM. To join, please click on the link below to join from your computer, laptop, i-Pad or i-Phone.
Michael Sullivan's Meeting

Please join my meeting from your computer, tablet or smartphone.
https://www.gotomeet.me/MichaelSullivan38

You can also dial in using your phone.
United States: +1 (571) 317-3122

Access Code: 638-065-333


New to GoToMeeting? Get the app now and be ready when your first meeting starts: https://global.gotomeeting.com/install/638065333

Good Afternoon Patrons and Friends!
The Richards Library will be closing today, Wed., November 25th at 5:30 PM for the Thanksgiving holiday. We will be closed on Thurs., November 26th for Thanksgiving, but we will be open again on Fri., November 27th at our usual time of 10:00 AM. As an added reminder, in case you missed our first notice, there will be NO book delivery on Friday. Enjoy your Thanksgiving Day holiday!!! Please share on your social media platforms.
Picture provided by clker.com and SHARED BY: ">\\SAS 01-24-2018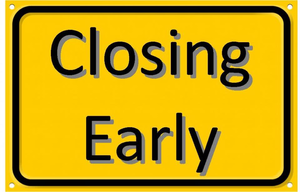 Leaving Our Fingerprints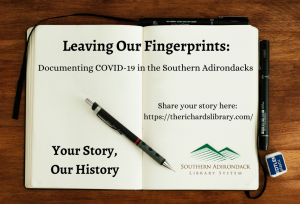 Tech-Talk